ABOUT US
Founded in Nafpaktos (Greece) in 1980.
The Monastic and Missionary Fraternity of Monks has been a pillar of the local and wider community, providing important charitable, Christian, and developmental work without discrimination.
The Monks are aided in their work by numerous volunteers, who provide support for the various activities organized by the monastic community in service to our fellow man, who is the image of our God and Creator. These activities are based on Christian love, like that of the early Christians and of the first coenobitic Christian monasteries. The Fraternity of the Transfiguration of the Savior of Nafpaktos is a non-profit, fully self-financed organization. Its foundation is every good citizen, who believes in the power of love taught by Jesus Christ and strength in unity for the achievement of the common good, without discrimination.
Archimandrite
Spyridon Logothetis
Archimandrite Spyridon Logothetis is the driving force behind and Founder of the Men's Coenobium of the Transfiguration of the Savior in Nafpaktos, in Western Greece.

Without a doubt, father Spyridon's crowning work is the planning, founding, construction, organization, operation, and direction of the Missionary Center – Holy Monastery of the Transfiguration of the Savior of Nafpaktos, founded in 1977 at Skala, Nafpaktia municipality. He served as the first Great Evergete, Founder, Elder, and First Kathegumen of this important religious institution. Built on the traditional values of Orthodox Monasticism and Hellenism, its numerous Ecclesiastical, Monastic, Missionary, National, Charitable, Social, Scholarly, and other activities are a testament to its enduring, active role in the wider social and religious frame.
You can make the difference
OUR MINISTRIES
Keeping Our Church Running Smoothly.
What they say about us
Testimonials
Dr. Ertico Aniello,
Italy
Jafar Hossein Nezhad,
President of International Institute for Shia & global peace studies
News / Events
Work in Progress in our Monastery.
The difficult task of completing this Byzantine-style Church in a period of prolonged financial crisis was beyond the modest capabilities of the Monks. Crucial work remains to be done for the Church to be considered complete (tiling of the roof, thermal insulation, windows, doors, surrounding area, frescoes, liturgical equipment, etc.). Friends of the Monastery are kindly asked to donate what they can for the completion of the Church.

Do You Wish To Be Our Angel?
Book Your Day
[tribe_events view="month"]
TIME
SERMON THEME
TEACHER(S)
BOOK
TIME
06:00am
SERMON THEME
Grace Grace
TEACHER(S)
Duane May
TIME
07:00am
SERMON THEME
Stay the Path
TEACHER(S)
Joshua Ferguson
TIME
08:00am
SERMON THEME
Look It In The Eye And Step Into It
TEACHER(S)
Philip Kelly
TIME
09:00am
SERMON THEME
10 Things I've Learned About Worship Leading
TEACHER(S)
Alvin Gutierrez
TIME
10:00am
SERMON THEME
The Impact of An Encounter
TEACHER(S)
Alex Mendoza
TIME
04:00pm
SERMON THEME
Stay the Path
TEACHER(S)
Duane May
TIME
05:00pm
SERMON THEME
Look It In The Eye And Step Into It
TEACHER(S)
Joshua Ferguson
TIME
06:00pm
SERMON THEME
10 Things I've Learned About Worship Leading
TEACHER(S)
Duane May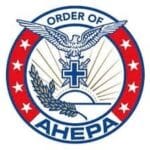 AHEPA supports the process of restoration of our Monastery
The Supreme President of AHEPA visited the facilities of the Monastery and congratulated
for the very important work that the monastery offers to the community

Subscribe Our Newsletter and
Keep Up With Our
Latest News